Check out our new program for the treatment of sports injuries ⚽️🏀⚾️🏈🎾
Convenient and economical group therapy will get you back to the court or field in no time!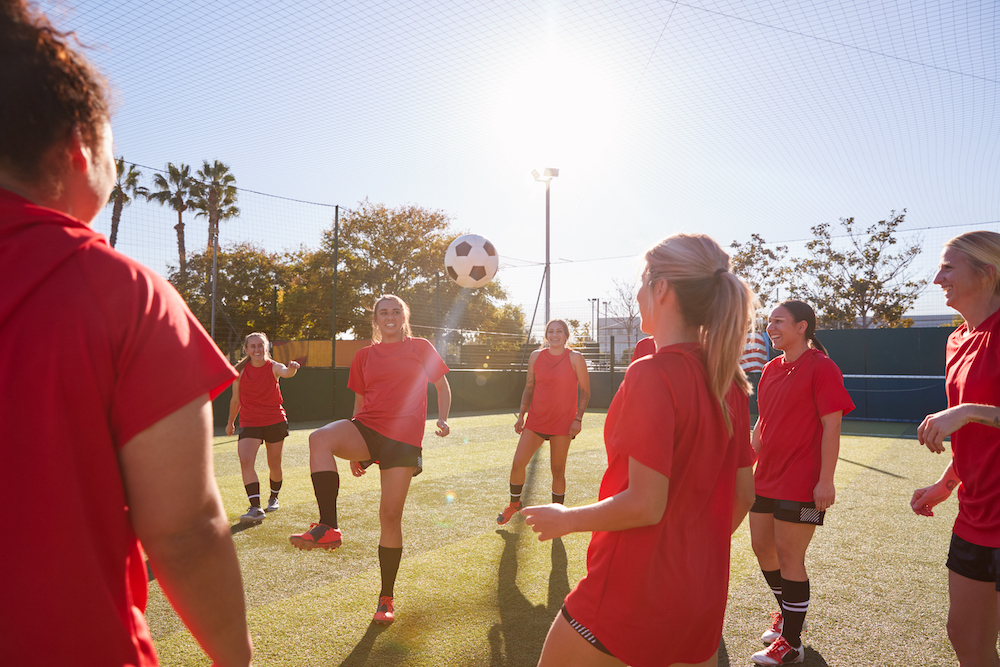 Calling all athletes and weekend warriors! If you participate in organized sports, chances are good that you have injured yourself at least once – if not several times.
Perhaps you've tried to "walk it off," or gone home to the easy chair and an ice pack – only to perform poorly the next time you took the field. Because who has time for doctor's appointments, x-rays, MRIs and drugs when all you want to do is participate in your passion?
Well, we think we have found the answer! Allied Physical Therapy Wellness Community is thrilled to announce a new group treatment program for athletic sports injuries that allows you to be professionally evaluated by a licensed physical therapist and take part in supervised group therapy sessions three times a week – in the early-morning or early evening hours – so you can get back to the field or court as quickly as possible.
Learn how to exercise key muscle groups and improve your execution so you can not only avoid future injury – you can play a better game as well!
Whether your passion is team sports like baseball, football or soccer – or individual like crossfit and tennis, we can diagnose your injury and get you back to what you love. Click here to visit our website's sports program page for more information and to sign up for a free screening.
We will be back next week with our Wellness Connection video series! Please visit our YouTube channel where you will find our video archive chock-full of useful information to get you back to what you love – and keep you there!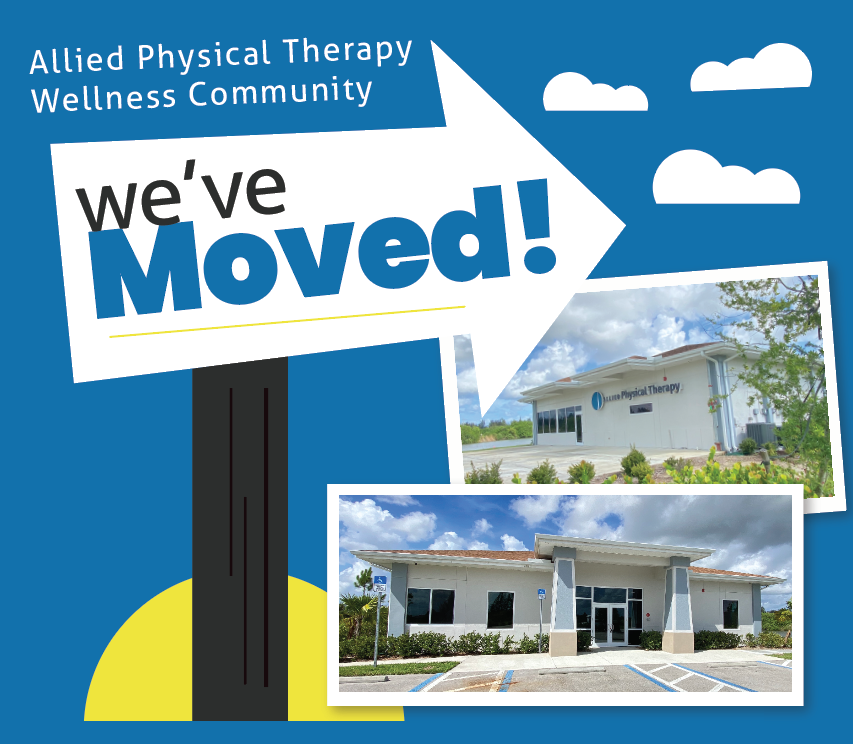 Allied Physical Therapy Wellness Community's new clinic, located near the intersection of Pine Island Road and Chiquita Blvd in Cape Coral – at 1469 SW 4th Terrace – has been a dream-come-true for the entire Allied team.
With much more floor space, and built with team usability and guest conveniences in mind – not to mention a spectacular waterfront view – our new clinic is bright, inviting and peaceful. We believe we have found the perfect place for you to continue your wellness journey and we cannot wait to show it to you! We are planning an open house in the fall – so be watching this space for further details!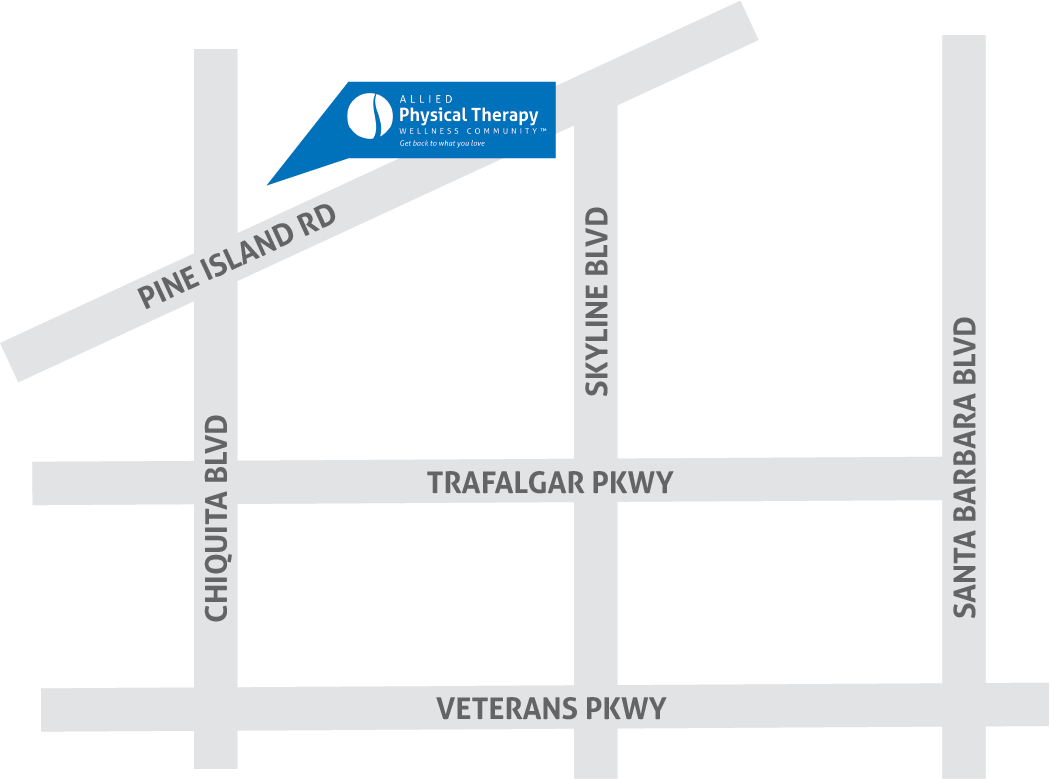 Now offering TeleHealth Appointments!
Keep on track with your treatment program without leaving your house!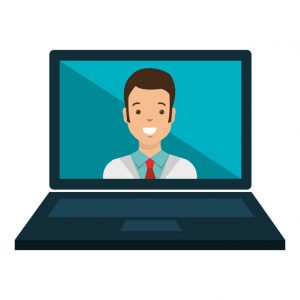 Good news for our "snowbird" guests who must find therapists in two different locations to continue their treatment programs – and for anyone who is more comfortable being guided through their therapy from the comfort of their own homes – Allied Physical Therapy Wellness Community now offers safe and secure TeleHealth appointments!
Not only does this help keep you on track with your treatment programs, it allows our expert therapists a window into your environment so they can make real-world recommendations based on your unique situation and accommodations!
Did you know we specialize in the treatment of Pelvic Floor issues?
The Pelvic Floor refers to the intricate muscles surrounding the pelvis. These muscles can suffer many of the same problems that other muscles of the body can suffer like being tight, weak, and being in spasm. 
Just like other muscles of the body, the muscles of the pelvic floor can be treated with physical therapy as well. 
The Pelvic Floor specialty offers effective treatments and therapies for men and women suffering with conditions such as bladder and bowel incontinence, pelvic pain, constipation, pregnancy / postpartum and a whole lot more. 
Do not suffer in silence because we CAN help!
Questions?
We have answers! Get in touch with us at Allied and we'll do what we can to answer your questions. Or, Call Now to request an appointment: 239-242-0070.