SPECIALTY THERAPY
HEAD, NECK & JAW
Our TMJ / TMD experts have exactly the right treatment plan to help alleviate head, neck and jaw pain – without surgery and without medication!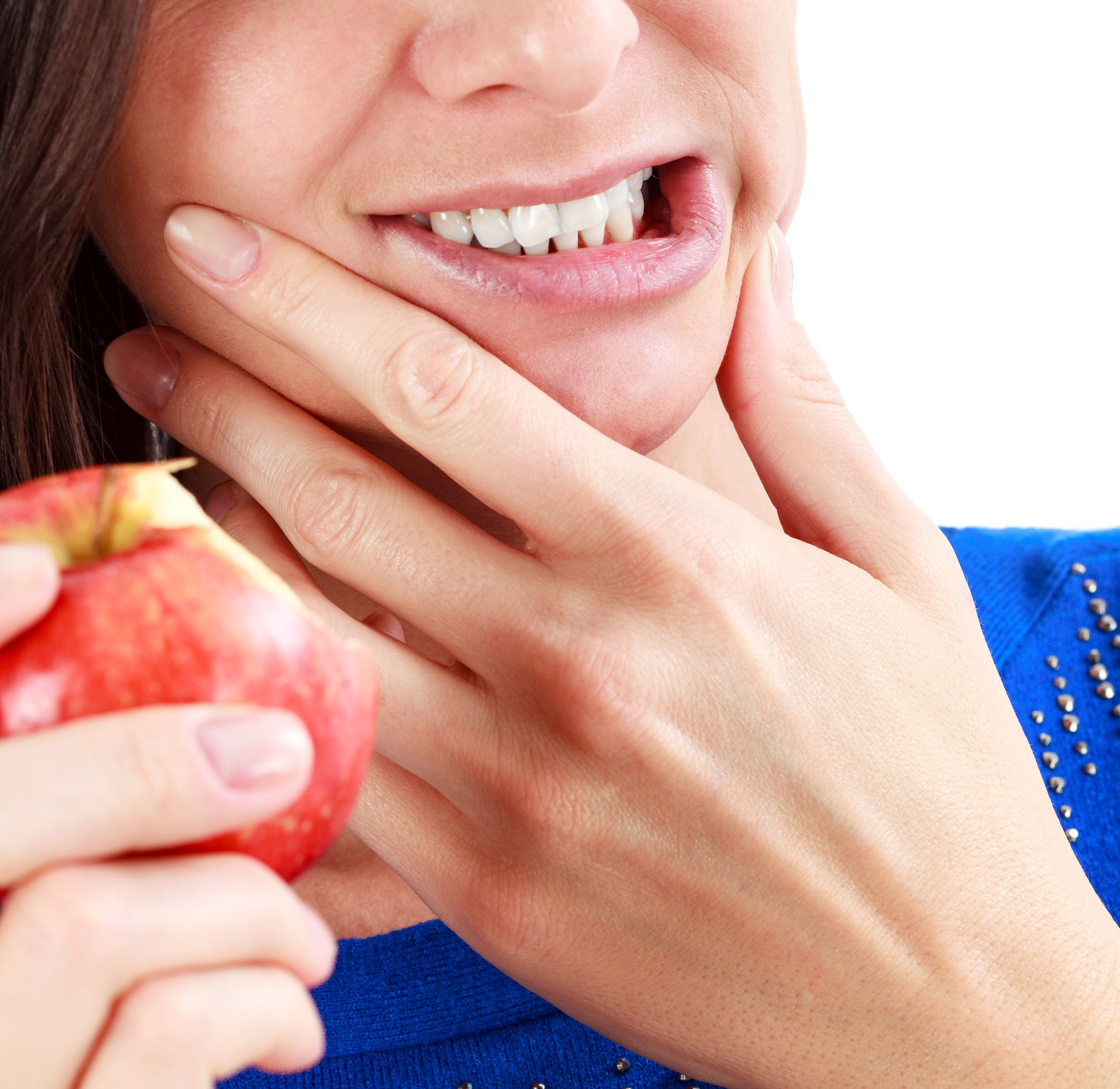 An Apple a day…
…hurts your face?
Salad with veggies and chicken brings a pain-induced tear to your eye?
The thought of
 

cheering your son's team to victory makes you grimace?
🔷 Do you avoid foods you love because it hurts to chew them?
🔷 Do you avoid talking to people for even small lengths of time because it means days of dealing with an aching jaw afterward?
🔷 Do you live in fear of your jaw locking up because it has happened before?
🔷 Do you avoid cheering at your kids' games because it mean days of pain afterward?
Because it doesn't have to be that way! We can help you get back to those apples, those salads, that cheering, that talking – without drugs or surgery!
Meet your Head, Neck & Jaw Experts: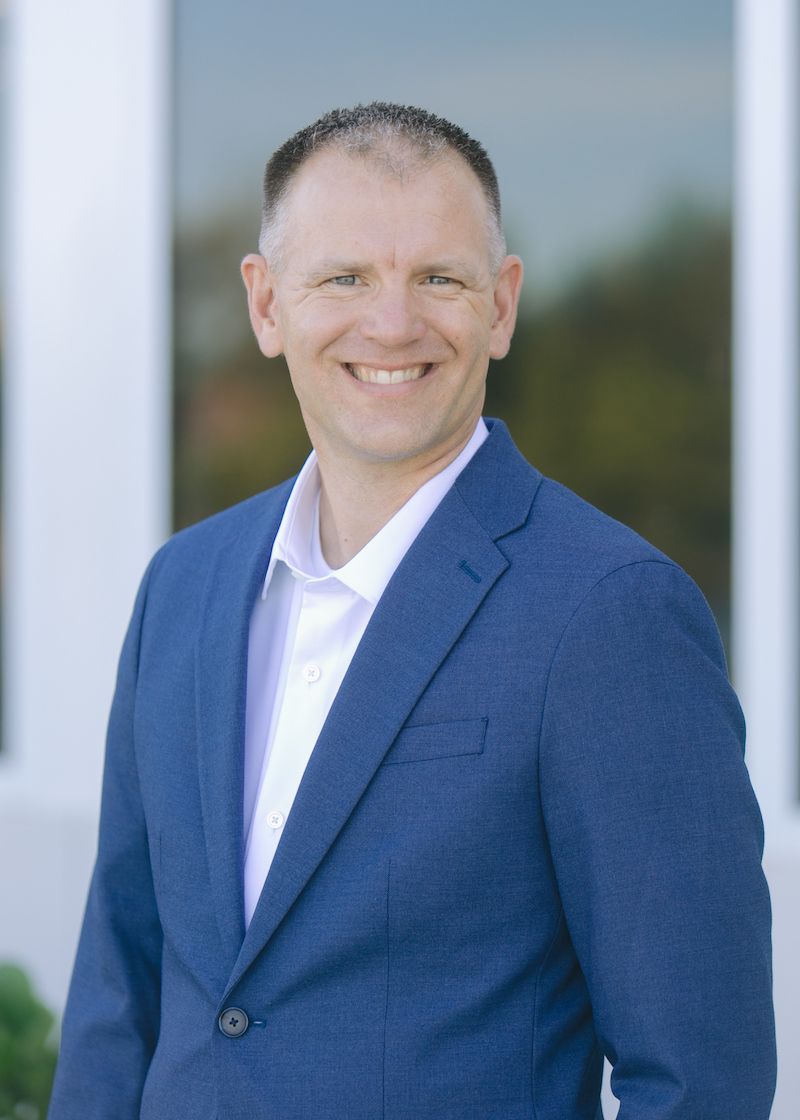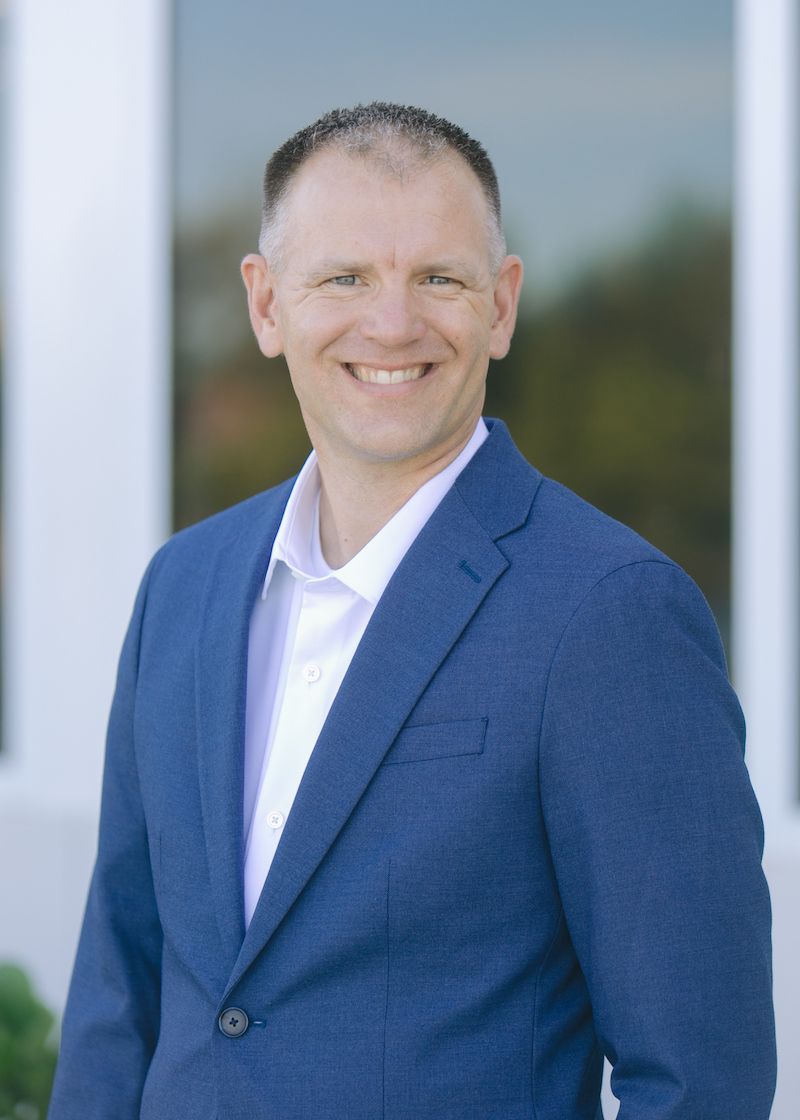 Matthew Harkness DPT, MTC, CFC
Doctor of Physical Therapy
Founder and President of Allied Physical Therapy
Dr. Harkness's vision was to offer patients solutions to getting back to what they love using natural and practical methods. He has a passion for providing a clear path to establishing and understanding the habits necessary for them to be able to continue doing what they love vs having surgery, using medication or other expensive high-risk treatments.
Dr. Harkness holds a BS from Gordon College, Masters from Nova Southeastern University and a Doctorate in Evidence in Motion from the Institute of Health Sciences in Louisville, KT. Additionally, he studied advanced treatment of spine, neck and jaw facial pain/dysfunction, and intramuscular dry needling at the University of St. Augustine.
His focus is on helping patients who suffer from headaches, sciatica, fibromyalgia, TMJ dysfunction and breathing dysfunction. Educating his patients on the principles of health is priority to Dr. Harkness. With a few simple lifestyle changes anyone can make an impact on their health. He believes that Allied Physical Therapy is a guide in the process and the patient is the hero. He and his staff are simply there to get patients back on track if they falter. Living a healthy lifestyle is not complicated, it is about self-awareness. He encourages people to listen to their bodies, maintain good posture and exercise daily.
An expert in leadership and development, Dr. Harkness is a licensed educator in the 7 Habits of Highly Effective People. Visit his leadership website, Your Medical Practice Mentor.  He enjoys cycling, swimming and reading. He is the father of four and he and his wife are active in their church and children's school.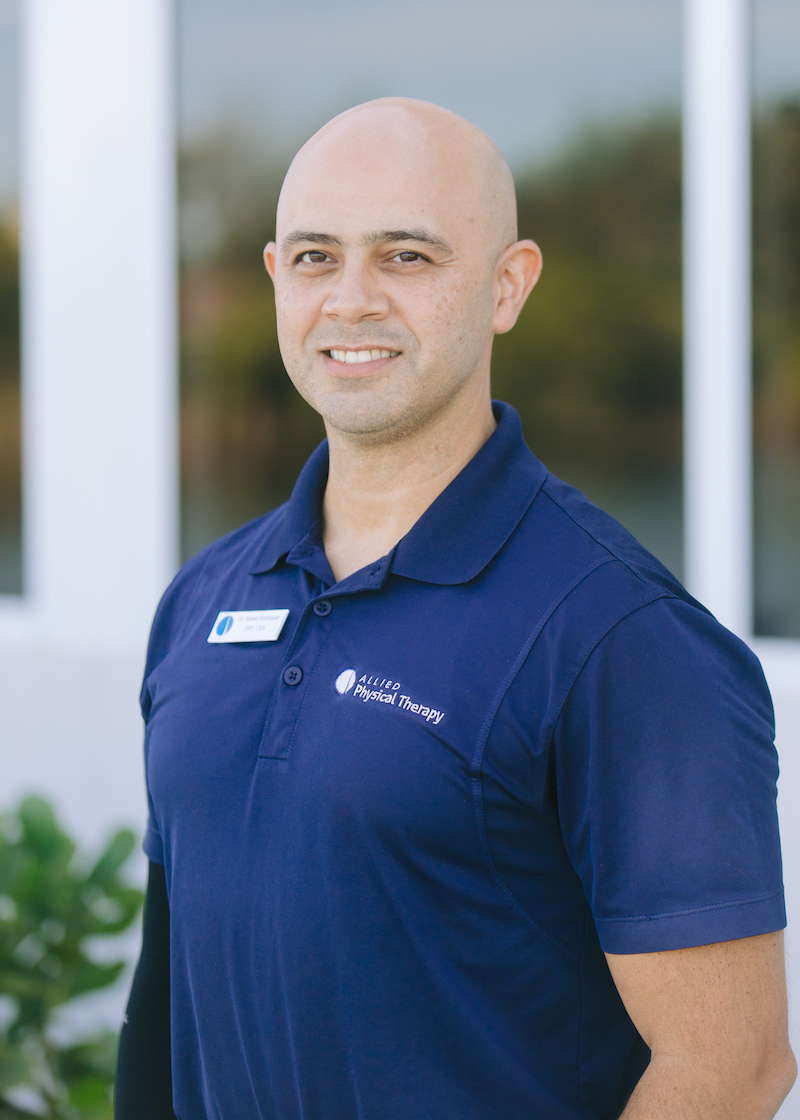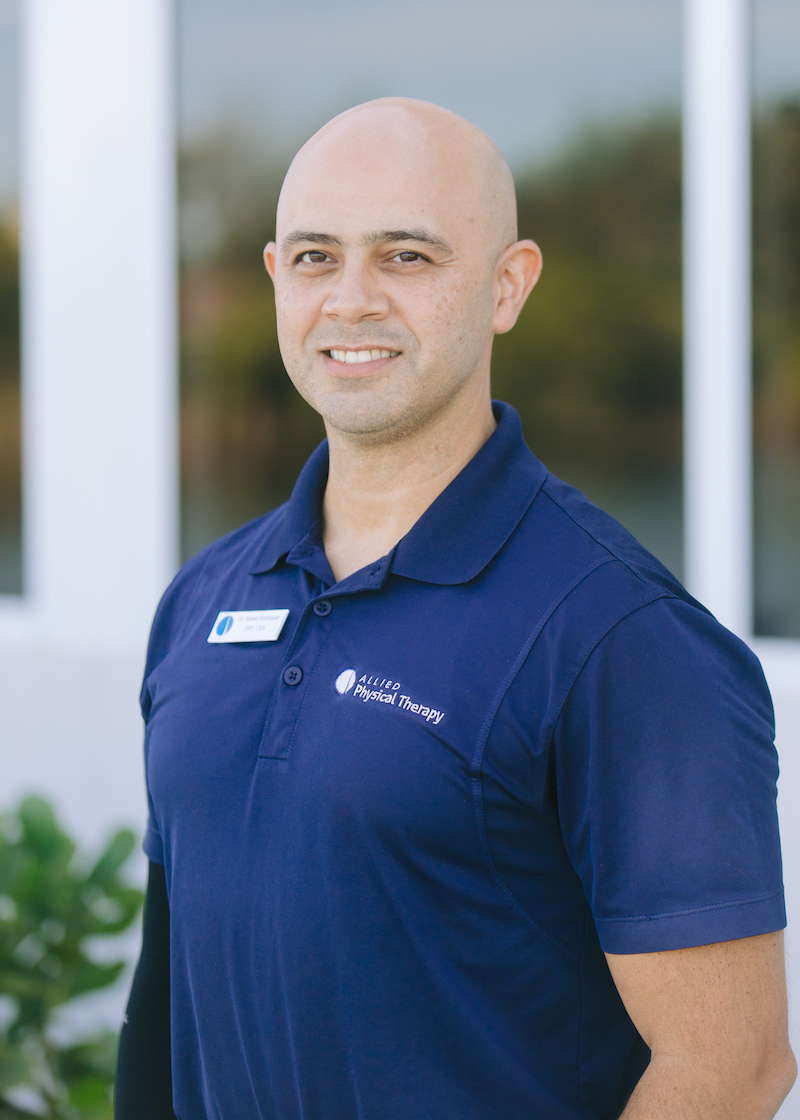 Rafael Rodriguez, PT, DPT, MS, CES
Doctor of Physical Therapy, Wellness Director
Rafael is originally from Brooklyn, NY and spent more than 20 years as a personal trainer before deciding to further his education as a physical therapist. He received his doctorate in physical therapy from Nova Southeastern University. In addition, he holds a Bachelors Degree in Exercise Science from Brooklyn College and a Masters Degree in Exercise Science & Health Promotion from California University of Pennsylvania.
Dr. Rodriguez says the best part of his job is listening to people's stories so that he is in the best position possible to help them realize the wellness goals that they have set for themselves. "I want my guests to know that I am interested in them," said Dr. Rodriguez.
When he is not fulfilling his mission of helping his guests reach their ultimate goals, Dr. Rodriguez enjoys spending time being a father to his four amazing little girls and husband to his equally amazing wife. He also practices what he preaches – spending time five or six days each week at the gym before starting his day. He is also a sports fan – with a particular affinity for baseball. And when he finds the time, he also enjoys anything Star Wars-related!
Dr. Matthew Harkness is specialty trained in the treatment of TMJ/TMD by Michael Kareggeannes of treatingtmj.com – the leading TMD specialist and educator in the United States – and has now joined Kareggeannes as a TMD educator.
APTWC hosts Evaluation and Treatment of Temporomandibular Disorders and Craniofacial Pain (for eligible physical therapists, dentists and chiropractors) earning 1.6 CEUs (16 contact hours) in October of each year.  Seats are limited. Click here to sign up or to be placed on our waiting list.
Dr. Matthew Harkness and his team at Allied Physical Therapy know what you are going through because they've treated people just like you – and helped them get back to enjoying those foods they love, talking with friends and loved ones – and even cheering their kids' teams on to victory once again – without pain, without drugs, and without surgery. Just follow these easy steps to get back to what you love! 
Conditions we treat:
Headaches:

tension, migraine and sinus 

Lock jaw: unable to perform dental work
Post-Op Orthognathic Surgery
Tension in your shoulders and neck
Pain with movement

 

Lack of sleep due to snoring or pain
Nasal Congestion
Ringing or fullness in the ears
Tooth pain without evidence of infection/pathology

 

Anxiety

 

Chronic fatigue
Clicking, popping or grating sounds in jaw
Book an Expert Speaker!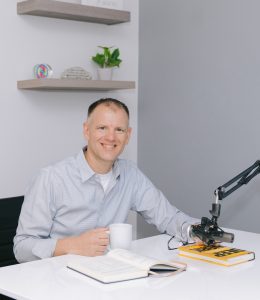 Dr. Matt is available!
Allied's certified head, neck and TMJ specialist, Dr. Matthew Harkness, is available to speak to your office, school, or organization concerning cervical spine and temporomandibular joint issues.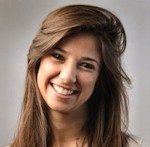 "The treatment I received from Dr. Harkness helped tremendously in relieving recurring jaw pain and cross-bite, after having no success with neurologists, ENTs and other medical professionals – and it was so easy. If you want to relieve jaw pain – just go to Allied!"
~Donna F.
Thinking of Allied?
At Allied we are grateful for the guests that have taken the time to leave us such warm, inspirational and happy reviews. We encourage you to read more of what our satisfied guests have to say – and to contact us if you have any questions!
Satisfied Guest?
We love hearing our guests' stories about how they ended up at our clinics and how they were able to get back to doing that they love. We are inspired by your stories and hope that those who suffer will also be inspired to get back to doing what they love!
Let Us Help You
Get Back to What you Love
Click here to Request Appointment!