Have you heard any of these common exercise beliefs?
Is it true you shouldn't stretch or eat before exercise, or walk the same route every day?
🚶‍♀️Walking the same route every day will throw your body out of whack.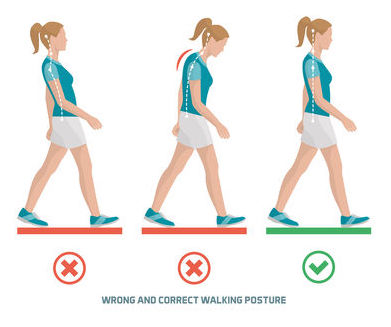 FALSE!
Allied's Ben Myers says he loves good habits and walking consistently is definitely a great way to prevent loss of strength and balance. "I've heard this before and I don't think it's true at all," said Myers of the out-of-alignment belief. "Our bodies are excellent at adapting, and slight variations in path that we walk on has an extremely small impact."
Putting pressure on people to try to find a new walking path does more harm than good, said Myers. The more decision-making that goes into a habit, the harder it is to keep that habit. Instead of worrying about finding a new walking path, Myers suggests walkers place more importance on proper footwear, their pace (jogging puts way more stress on joints that walking), their posture (see illustration above) and the surface they're walking on (concrete is much harder than grass or even asphalt).
Walk on!
🤨 It's not good for you to stretch before exercise.
FALSE
and
TRUE
This is a relatively new myth. However, it's all about the kind of stretching you're doing.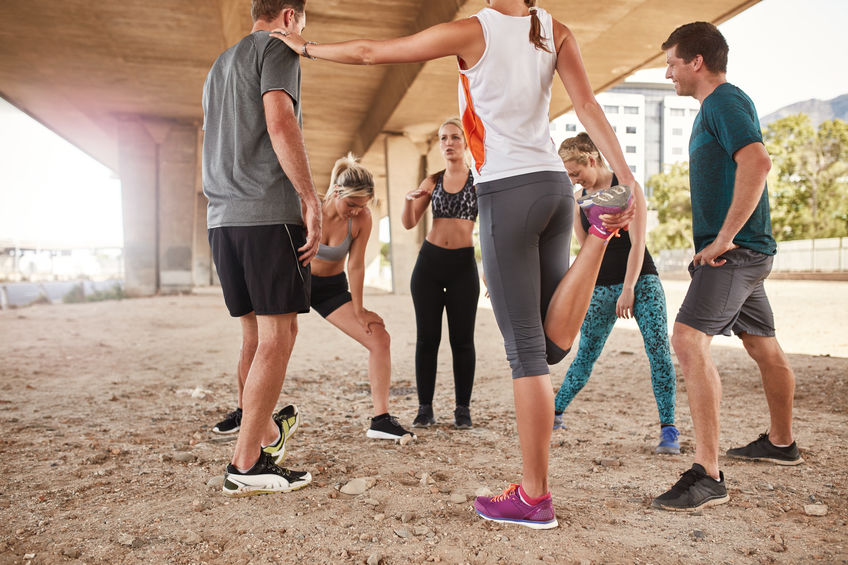 Warm-up stretching, or dynamic stretching, is a good habit to get into before exercising. With dynamic stretching, you challenge your muscles and tendons in a series of short, repetitive motions to loosen them up. The idea is to feel it a little further with each stretch. Static stretches on the other hand are long, drawn-out stretches held for a particular amount of time. Dynamic stretching should always precede static stretching and static stretching is not necessary before a work-out.
🏋️‍♂️ I will burn more fat if I work out on an empty stomach.
FALSE!
This has always been a hotly debated topic. But it is always a good idea to eat a little something before a workout. This is particularly important for people who exercise first thing in the morning. Your body needs fuel to reap all the important benefits of exercise. Of course, it is equally as important not to overdo it – a cheeseburger and fries will not fuel your body properly and will weigh you down (and clog your arteries! 😱). A piece of fruit, a handful of nuts, or perhaps a yogurt will give you all the fuel you need to complete a strenuous workout.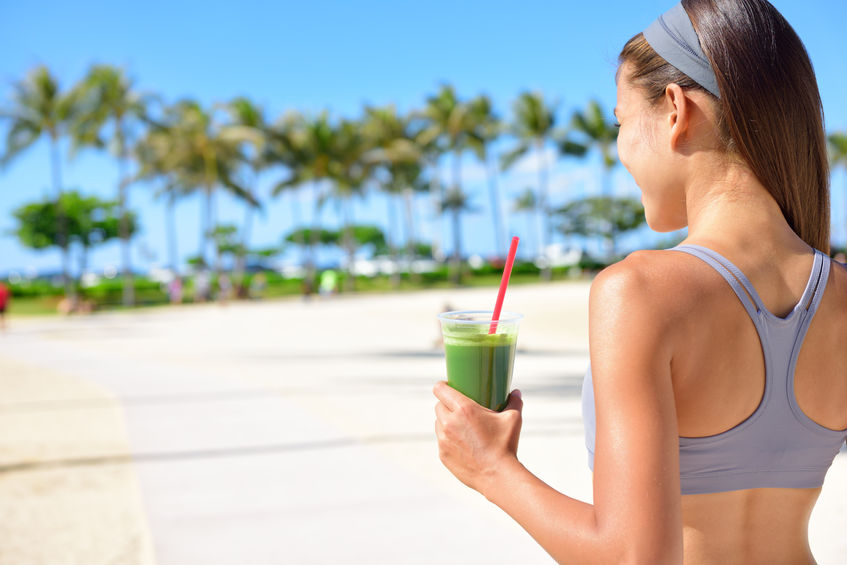 Conversely, it is just as important to refuel after a strenuous workout in much the same way. Your body needs proper nutrition to help it repair itself.
👩‍⚕️ I need a doctor's referral to see a physical therapist.
FALSE!
In the state of Florida, you do not need a doctor's prescription or referral in order to see a physical therapist. If you have an aching back, bad knees, arthritis or incontinence – just to name a few of the many conditions we can treat – make an appointment to see a physical therapist at Allied today. We'll evaluate your pain, injury or symptoms and get you back to doing what you love as soon as possible. And don't worry – it you're one of those 1% who need a physician's medical expertise, we will tell you right away. Call now. You have nothing to lose but the pain! (And you may save yourself some serious expense in the long-run!) For more information on the types of conditions we can treat, please visit our website!
New Clinic Now Open in Bonita!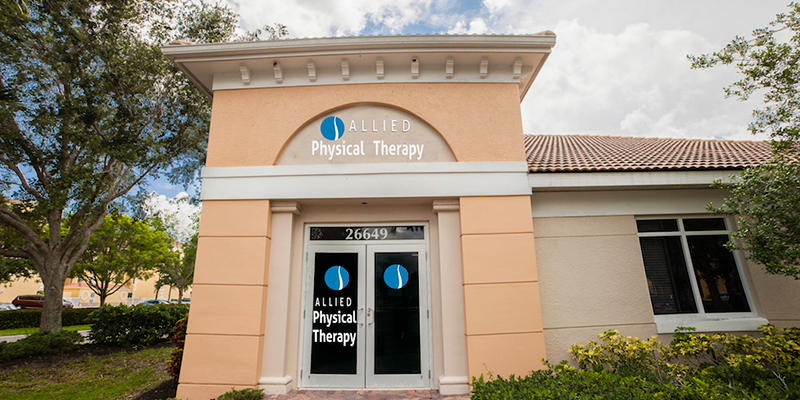 We cannot wait to show you our new clinic located at 26651 Dublin Woods Circle in Bonita Springs! Our brand-new facility just opened this past summer and is headed up by Dr. Emily Erickson. Click here to download our announcement flyer. Or call the Bonita Clinic at ‭(239) 676-5995‬.
At Allied Physical Therapy, we cherish our relationships with our patients and want to do all we can to help you live a happier, more active life – getting you back to doing what you love! So we are sharing our tips and tricks to keep all your moving parts in good working order… And, if there is anything you would like to see addressed in our next newsletter – or if you have any questions about anything you've read – email us confidentially at info@alliedpt.com.
Questions? 
We have answers! Get in touch with us at Allied and we'll do what we can to answer your questions. Or, Call Now to Schedule a Free Discovery Session: 239-242-0070.