Keep your balance and learn how to prevent falls!
Take a moment to learn how to prevent falls so you can keep yourself vertical, independent and doing all the things you love! ❤️
Did you know that one in every four Americans over the age of 65 will injure themselves in a fall this year? Or that injuries sustained in a fall account for 67% of all emergency room visits? Or that falls are the number one cause of injury-related deaths in people over the age of 65?
If all of this sounds alarming, that's because it is. Sometimes, preventing a fall is as easy as moving throw rugs, or installing rails, or paying special attention to obstacles in the home such as shoes and toys. Other times, the signs of fall risk can be easy to miss – slower gait, hesitating to sit, or constantly scanning the ground.
If you or a loved one are struggling with balance, help is available. We can help strengthen limbs so they will be less likely to buckle, teach exercises that will improve overall balance and assess home environments for red flags.
Don't allow yourself or a loved one to lose their independence to injuries sustained in a preventable fall! Call us today. And watch these videos with tips to help keep your vertebrae vertical!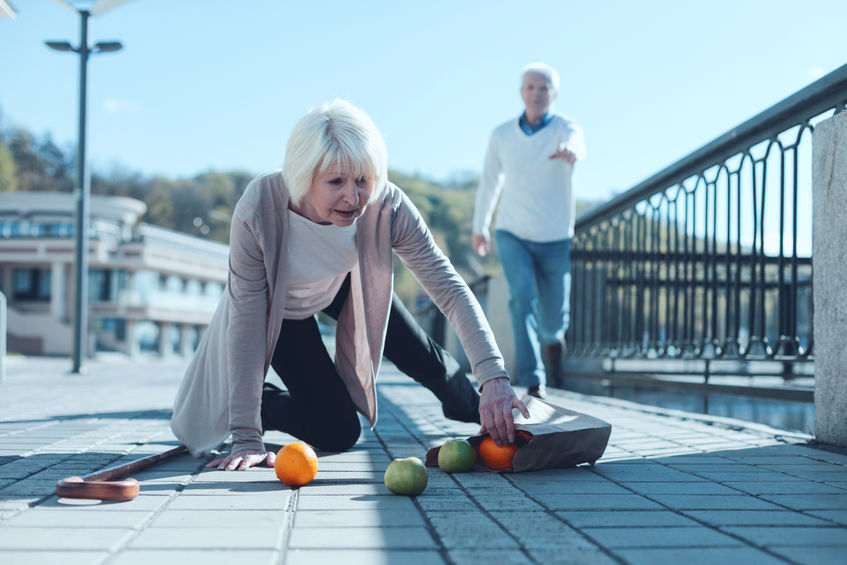 Did you know we specialize in the treatment of pelvic floor issues?
In this video, Dr. Melissa Harkness discusses what her patients can expect during examination and treatment of conditions affecting the muscles of the pelvic floor. Conditions treated for men and women include urinary and fecal incontinence, pelvic pain, and sexual dysfunction. Women can also seek help for issues arising from pregnancy, both pre- and post-delivery. For more information, visit our website and download Dr Harkness's eBook! Click here to see a patient testimonial. 
Questions? 
We have answers! Get in touch with us at Allied and we'll do what we can to answer your questions. Or, Call Now to Schedule a Free Discovery Session: 239-242-0070.