How to use a hand-held massaging gun safely at home
Devices such as Theragun have revolutionized home treatment of muscular aches and pains and soft tissue injuries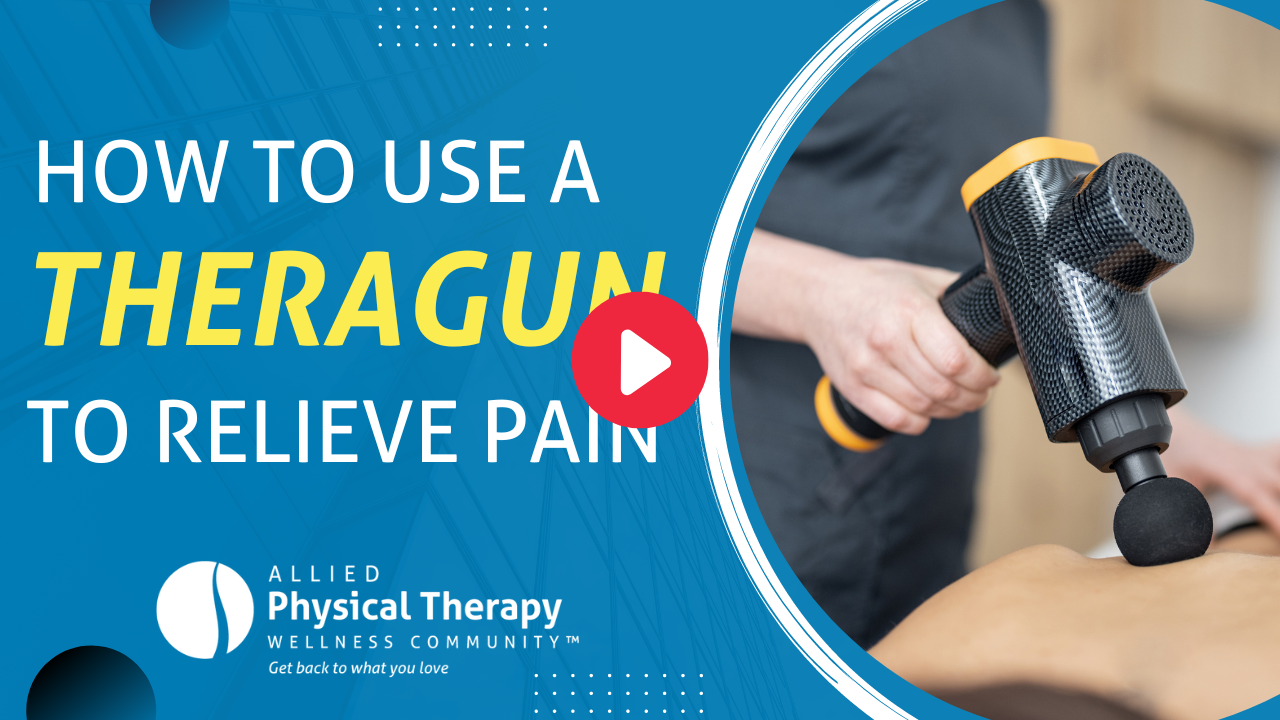 According to the Journal of Pain, more than one-third of all American adults report suffering with chronic muscle pain. Muscle sprains and strains also account for more than 30 percent of all reported sports-related injuries in the U.S., according to the American Academy of Orthopaedic Surgeons.
With so many people dealing with constant pain, it is no wonder that sales of hand-held percussive massaging devices like the Theragun have skyrocketed in recent years. We have seen them for sale everywhere – even the airport – where aching passengers are eager to massage away their painfully restrictive flying experiences! These devices have also become an important tool in physical therapy practices like Allied – helping to deliver a better treatment experience to patients.
In this month's Wellness Connection video, Dr. Matt talks about how these devices help to relieve pain by increasing blood flow in affected areas – and demonstrates how you can safely use these devices at home.
Of course, if you continue to suffer from painful muscles, please do give us a call at Allied and make an appointment to see one of our experts. We are always standing by – eager to help you get back to what you love!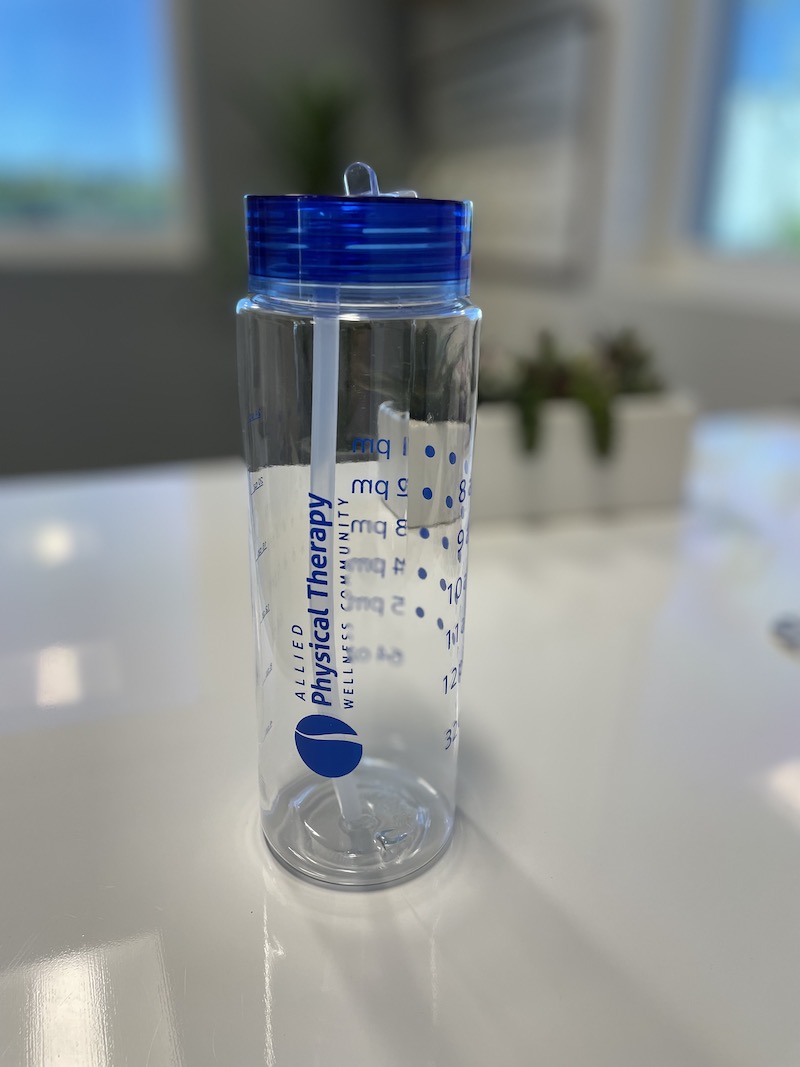 Just visit us online to schedule your appointment – or call (239) 242-0070 – and mention this newsletter and receive a FREE WATER BOTTLE to keep track of your fluid intake! With a convenient straw and measurement and time markings, it is a great way to keep track of your water intake!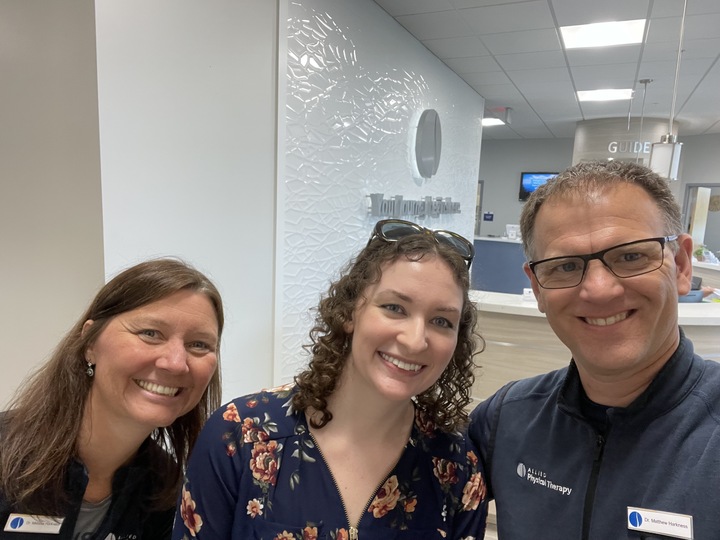 Look Who Stopped By!
Former Allied alum Megan Foster – who is now Dr. Megan Foster! We are SO very proud of Dr. Megan who started with Allied as a tech in 2012. Now an expert professional as a doctor of physical therapy, we know what a long, hard journey it has been! Thank you for staying the course – our profession is better because of you!