Have you heard the news?! 📣
We are now Allied Physical Therapy
Wellness Community!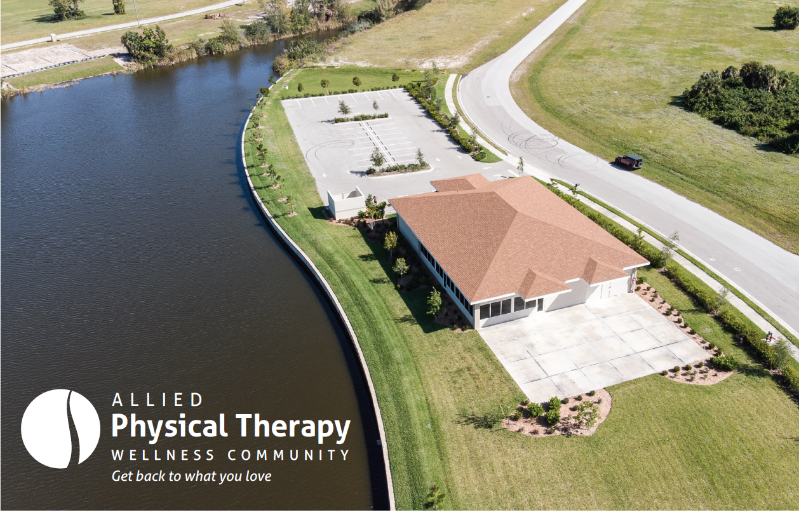 I case you haven't heard, we are now Allied Physical Therapy Wellness Community – a brand-new name to go with our brand-new clinic opening next month near the corner of Pine Island Road and Chiquita Blvd in Cape Coral! And we cannot wait to show it to you!
From spacious new treatment rooms – some with an adjoining rest room – to a beautiful lakeside view – no detail has been overlooked in planning for the comfort, safety and convenience of YOU – our valued guests!
Last week, we finally got the power turned on! This week, with a working AC system finally in place, our hard-working construction crews are installing flooring and wall tiles and putting all the finishing touches indoors and outdoors to make Allied's new home as close to our vision as possible.
Every Monday, Dr. Matt broadcasts an update from the new clinic on our Facebook page at 7:50 a.m. We hope you'll tune in if you're able so you can follow along with our progress. Of course, we always welcome your feedback!
Our new name is a reflection of our new focus on Wellness – with a whole-body approach to physical therapy that encourages wellness with support from the entire Allied Community of staff, members and guests. Although it is important to get back to what you love – without drugs or surgery – it's also important to maintain that wellness for a long, healthy and active life.
Our new Nutrition Program, led by a registered dietician, will help you make better choices about what you put into your body for maximum health benefits.
Our new Guide Shop will offer quality products at affordable prices so you can continue your Wellness Journey beyond the walls of the clinic.
Fitness Classes and Wellness Seminars will help educate our community on the importance of a whole-body approach to Wellness – Body, Mind & Spirit.
And so much more!
Tune in next Monday to Facebook Live at 7:50 a.m. to see all the latest updates!
Now offering TeleHealth Appointments!
Keep on track with your treatment program without leaving your house!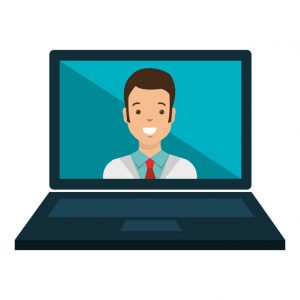 Good news for our "snowbird" guests who must find therapists in two different locations to continue their treatment programs – and for anyone who is more comfortable being guided through their therapy from the comfort of their own homes – Allied Physical Therapy Wellness Community now offers safe and secure TeleHealth appointments!
Not only does this help keep you on track with your treatment programs, it allows our expert therapists a window into your environment so they can make real-world recommendations based on your unique situation and accommodations!
In case you missed it!
Check out our Home Safety Series!
We're making room for you!
Countdown to our Grand Opening!
We are making room for you in our new clinic located at the corner of Chiquita Blvd and Paine Island Road in Cape Coral! Located on a beautiful lake, with a gorgeous view, our new clinic will have more treatment rooms, a larger gym, and a whole plethora of features designed with you – our guests – in mind! We are on track for a June 28 opening – and Dr. Matt is tracking construction progress each week in a weekly Facebook Live video Mondays at 7:50 am. 
Questions? 
We have answers! Get in touch with us at Allied and we'll do what we can to answer your questions. Or, Call Now to Schedule a Free Discovery Session: 239-242-0070.