Are you working from home, or under quarantine? 😳
It is important to keep moving! 🧘‍♀️ 🚴‍♀️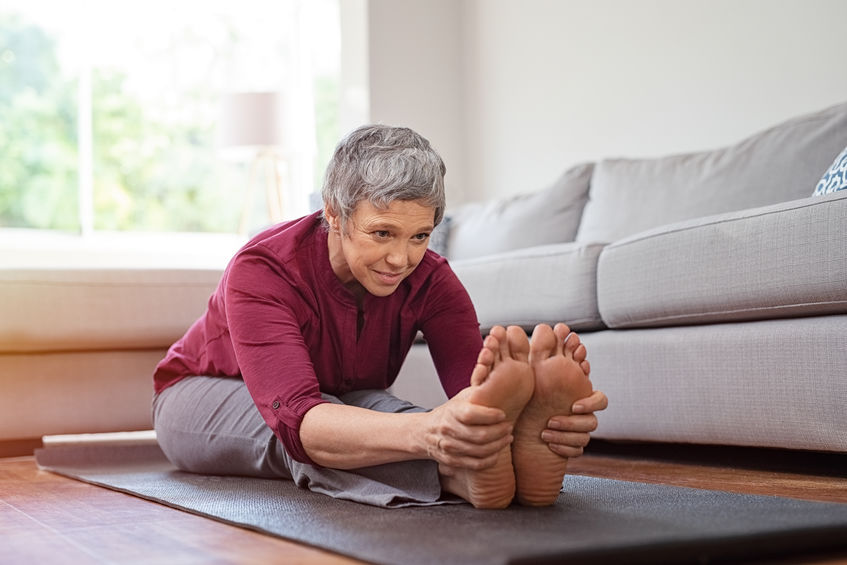 With so many people quarantined, or working from home – we understand how easy it can be to fall into a sedentary trap. We are no longer walking to and from our cars, into and out of stores and restaurants, and no longer visiting our gyms.

The pull of the sofa – with an endless supply of movies, TV shows, and video games may be difficult to resist – especially if you're suddenly sidelined after a crazy, active, tourist-season work schedule. And you're forgiven if you want to take a couple of days to rest up. But that's it!

The time to get moving is NOW – and you don't have to put your health at risk to do it! Instead of turning your TV to Netflix, try loading an app like "7-Minute Workout", "Yoga Studio", or "At Home Workouts by Daily Burn" onto your phone or tablet. Or, check out the home workout video collection on Amazon Prime Video. If you are a Prime member, a large selection of these are free to watch.

Or, go outside and take a walk. Even if it's just to the end of the driveway and back. Tomorrow, try getting to the end of the street. Next day, aim for around the block. And don't forget to "brush your muscles!" Remember, you wouldn't forget to brush your teeth – nor should you forget to keep your muscles stretched, limber, and ready for the time when this health crisis is eradicated and you can get back to what you love!

Stay safe, healthy and happy. If you need pointers on how exercise can be incorporated into your own life, don't hesitate to contact us!
Allied is open, sanitized, and ready to assist you!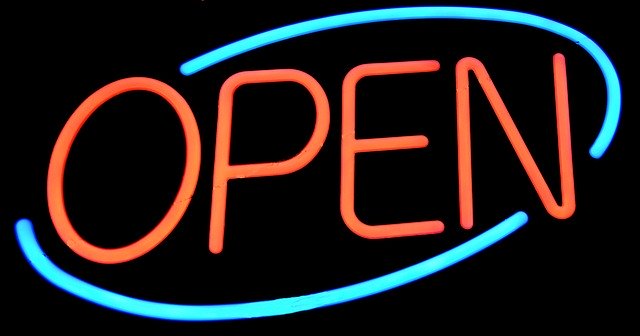 Allied Physical Therapy REMAINS OPEN and ready to assist our guests in continuing their important treatments so they will be ready to resume doing what they love as soon as this health crisis has passed. Now, more than ever, it is important to regain and maintain physical strength while complying with state and federally issued mandates for isolation and quarantine.
Gov. DeSantis's recent Executive Order 20-72 allows Allied Physical Therapy to continue seeing our guests for evaluation and treatment. As always, our goal is to get you back to doing what you love – safely!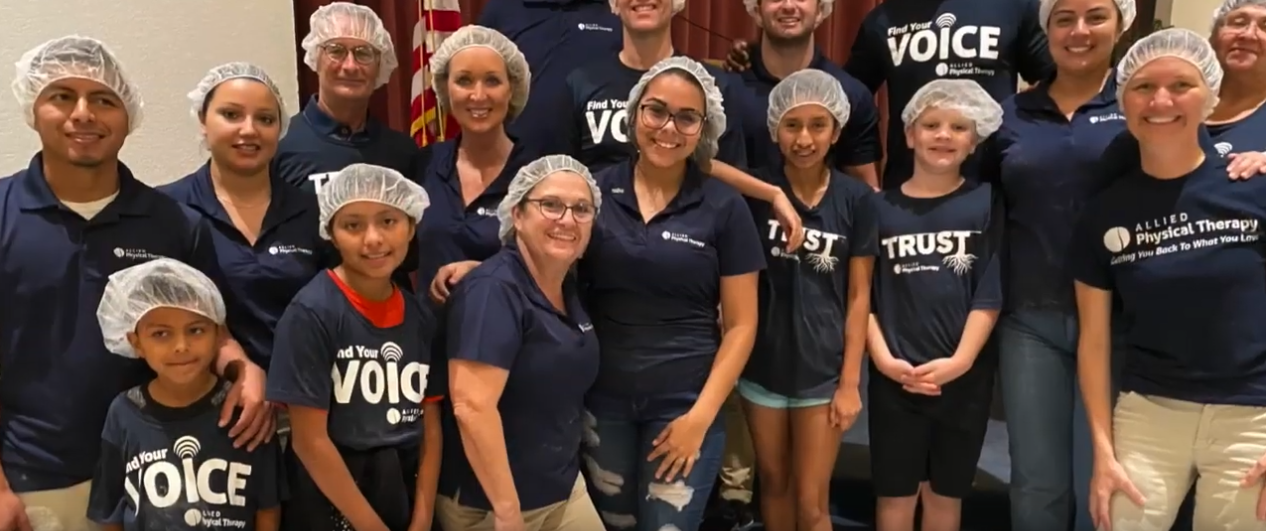 Beyond the Physical!
Allied Team pitches in to help feed hungry children
If you have ever endured the effects of vertigo – you know how unsettling an experience it can be. With no clear indication of your position relative to the rest of the world, the world can seem to be rushing by your eyes – even though you are perfectly still. 
There is a reason that Alfred Hitchcock chose Vertigo as the subject of his widely acclaimed thriller. With symptoms such as spinning sensations, eye-jerking, nausea, vomiting and headache, vertigo could be anyone's worst nightmare.
The good news is that modern advancements in physical therapy have led to new treatments and techniques that can help ease vertigo – quickly, painlessly and without drugs. Call your nearest Allied clinic today for an appointment. No one should be living in any of Alfred Hitchcock's nightmares.
Questions? 
We have answers! Get in touch with us at Allied and we'll do what we can to answer your questions. Or, Call Now to Schedule a Free Discovery Session: 239-242-0070.