Support muscles and prevent night cramps with kinesio tape 🎗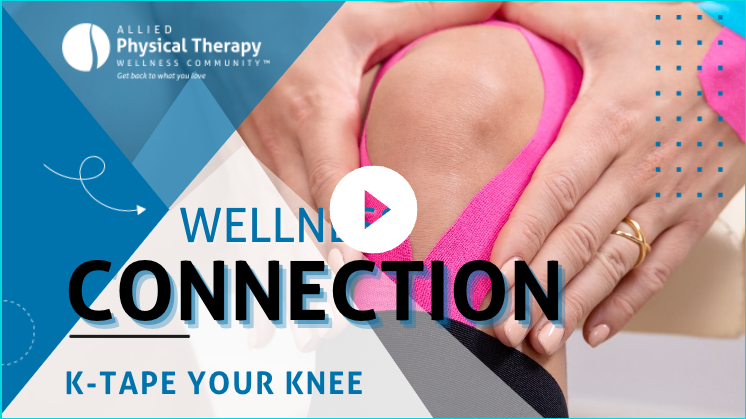 In this month's Wellness Connection video, Dr Matt is joined by Physical Therapist Cesar Matteo, who describes the benefits of kinesiology tape, kinesio tape – or k-tape for short. Olympic athletes have brought attention to this flexible athletic tape because it is impossible to miss many of the brighter color choices.
What makes this type of this athletic tape different from its traditional predecessor is flexibility. Made of cotton and spandex, kinesio tape supports weak or injured muscles while allowing for freedom of movement. Its water-proof, sweat-proof, and can be kept in place for up to three days, allowing injuries to heal with support while re-educating your body to use its muscles properly.
In this month's Wellness Connection video, Cesar demonstrates how to properly apply kinesio tape to the knee, while Dr Matt explains how the tape can help to alleviate nighttime pain and muscle cramping (one patient called it a miracle!).
If you need help learning how to apply kinesio tape properly, or receive no relief after using it for a few days – you may wish to consult with one of our specialists. Please do not hesitate to call us at (239) 242-0070. Or visit our website at alliedpt.com for more information.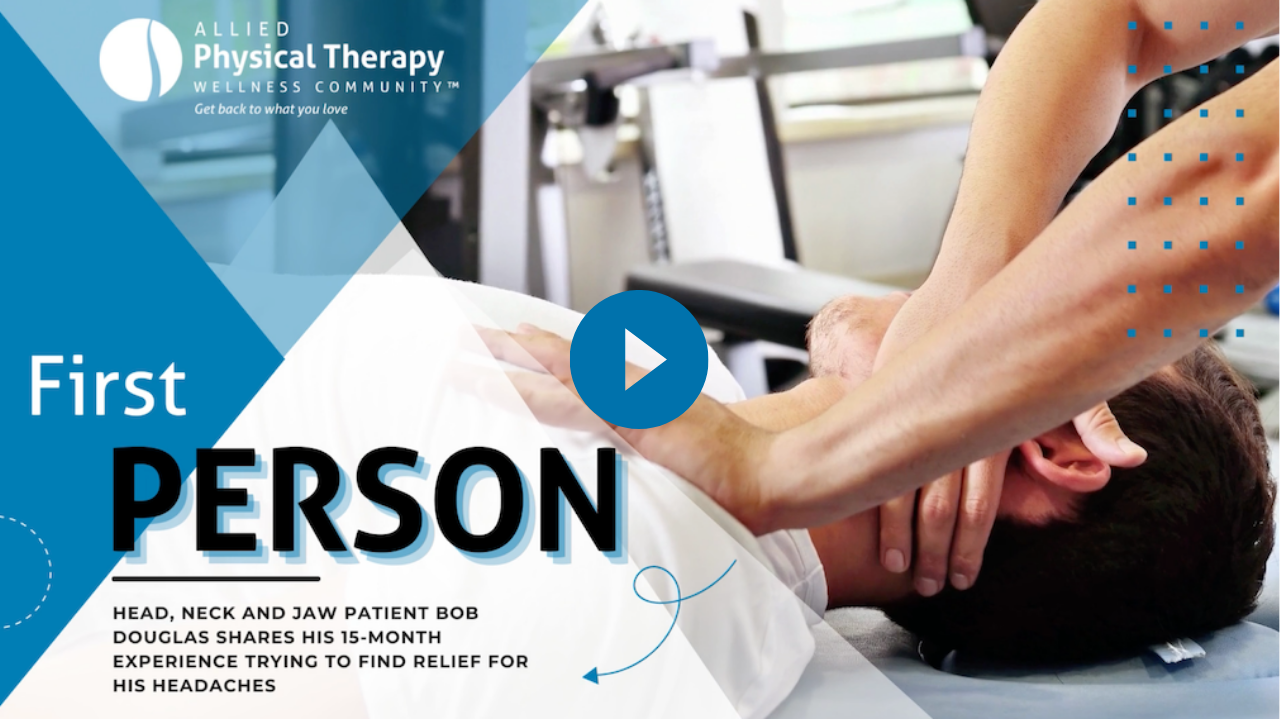 Finding relief after 18 months
Allied's head, neck and jaw guest, Bob Douglas shares his medical odyssey in attempting the find relief for tinnitus and recurring headaches. After 18 painful months, his journey finally ended at Allied Physical Therapy, where he was finally able to find relief. Listen to his story here.