Home SAFE Home 🏡
Spotlight on removing household hazards to prevent injury and preserve independent living!
According to the National Institutes of Health, six out of every ten falls happen at home. And most of these falls are preventable.
We are most comfortable at home and we tend to let our guard down – never giving much thought to how we arrange our homes in order to prevent accidents and injuries. Yet, this is precisely why most falls happen at home – costing us in excess of $31 billion each year.
A simple inventory of tripping and slipping hazards both inside and outside our homes can go a long way to keeping us all safer – and in our homes longer as we age. Here are a few tips to prevent household accidents and injuries:
Install grab bars in bathroom near toilet and in tub of shower.
Remove clutter such as newspapers, magazines, shoes and clothes, toys and throw rugs from the floors.
Use non-slip strips in tubs, bathrooms and kitchens, or anywhere that floors are likely to get wet.
Install nightlights in baths, bedrooms and hallways.
Make sure outdoor lighting is sufficient to illuminate walking paths at night.
Call Allied Physical Therapy Wellness Community for an appointment today at (239) 242-0070. Or visit our website at alliedpt.com to book an appointment online. Remember, you do not need a referral.
Be sure to subscribe to our YouTube channel for our Weekly Wellness Connection series – chock full of helpful information to get you back to what you love without pain and without surgery! Next week, we begin our Home Safety series! You don't want to miss it!
Now offering TeleHealth Appointments!
Keep on track with your treatment program without leaving your house!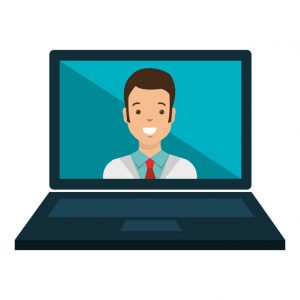 Good news for our "snowbird" guests who must find therapists in two different locations to continue their treatment programs – and for anyone who is more comfortable being guided through their therapy from the comfort of their own homes – Allied Physical Therapy Wellness Community now offers safe and secure TeleHealth appointments!
Not only does this help keep you on track with your treatment programs, it allows our expert therapists a window into your environment so they can make real-world recommendations based on your unique situation and accommodations!
In case you missed it!
Check out our COVID-19 Recovery Series!
We're making room for you!
Countdown to our Grand Opening!
We are making room for you in our new clinic located at the corner of Chiquita Blvd and Paine Island Road in Cape Coral! Located on a beautiful lake, with a gorgeous view, our new clinic will have more treatment rooms, a larger gym, and a whole plethora of features designed with you – our guests – in mind! We are on track for a May 24 opening – and Dr. Matt is tracking construction progress each week in a weekly Facebook Live video Mondays at 7:20 am. 
Questions? 
We have answers! Get in touch with us at Allied and we'll do what we can to answer your questions. Or, Call Now to Schedule a Free Discovery Session: 239-242-0070.