Let's talk about poo. 💩 And pee. And sex. 😱 Oh my!
Whether you are a man or a woman – if one of these things isn't working right – you have a right to be miserable. But we can help!
Sometimes, we wish we were as free to talk about these things as children. Yet, we have been taught to be embarrassed, ashamed, or that difficulty in any of these areas – collectively supported by a muscular framework known as the pelvic floor – is just a normal part of life, or aging.
We are here to tell you: it is not. Not for men. Not for women. And, you are not alone!
Incontinence, constipation, pelvic pain and sexual dysfunction will affect nearly half of us – men and women – at some time in our lives. Half! So, this is clearly something we should be talking about – especially because physical therapy can help you to live a life free of absorbent padding, medication, or surgery. Many times, incontinence is simply the result of weakness in the pelvic floor muscles brought upon by childbirth, straining, heavy lifting and other life situations.
Here in Southwest Florida, we are lucky enough to have a team that specializes in pelvic health right here at Allied's Cape Coral clinic – Dr. Melissa Harkness, Elizabeth Padron, PTA and Annette Bowen, APRN. Dr. Emily Erickson rounds out the pelvic health team in Allied's Bonita Springs location.
For a more in-depth explanation of pelvic floor therapy and the conditions that can be treated, we urge you to download Dr. Harkness's eBook: Five Things Men and Women Don't Know About Incontinence, Leakage, Constipation, Pelvic Pain and Sex. (And Why You Should Not Be Embarrassed to Ask!), AND visit our Pelvic Floor webpage, where you can watch Dr. Harkness explain pelvic health in more detail.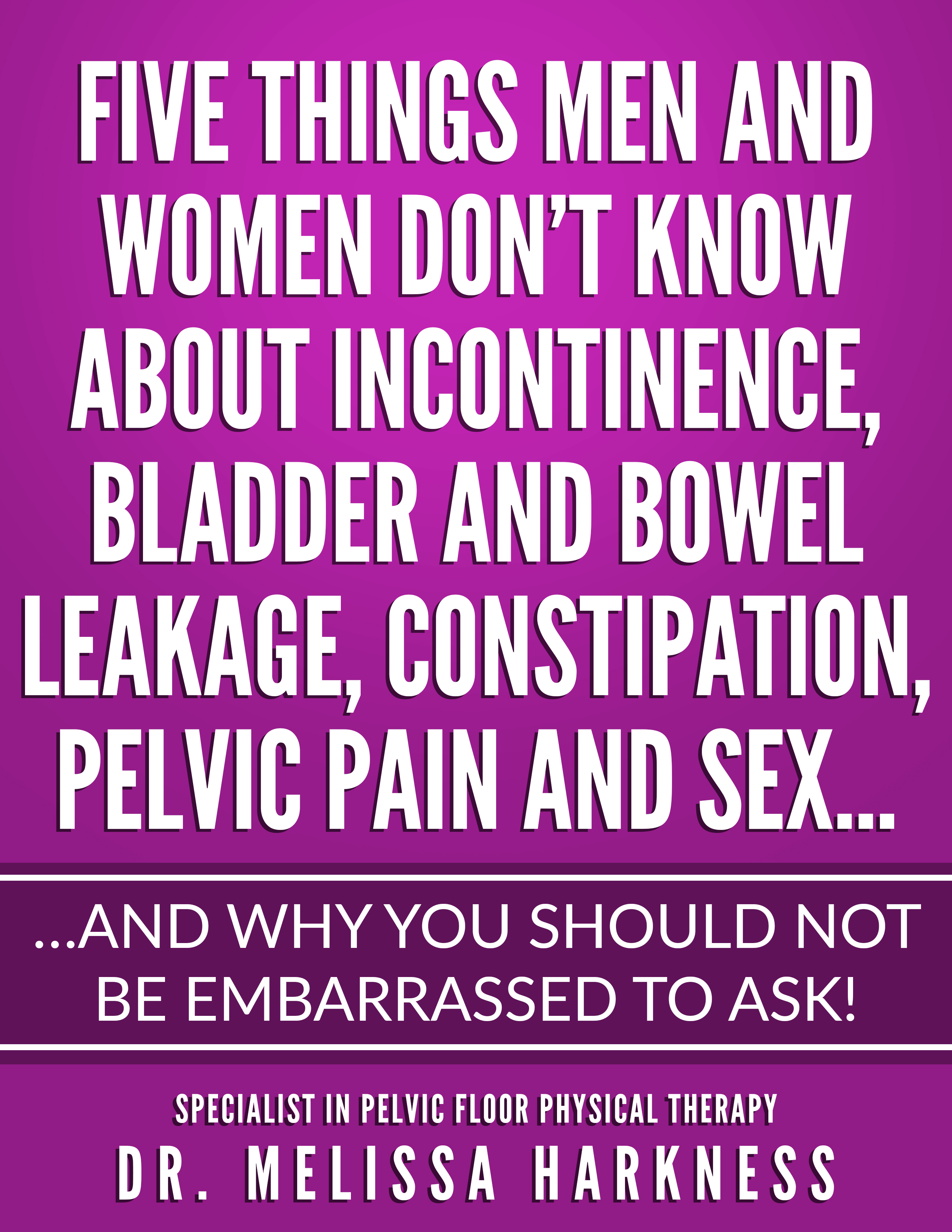 If you have any questions, you are invited to email Dr. Harkness confidentially, at melissa@alliedpt.com. She will be happy to alleviate your concerns and direct you toward the path to getting back to what you love!.
Oh baby!🤰 I'm pregnant and I hurt all over!
So, the due date is set, the nursery is decorated and you've already had your gender reveal party. Congratulations! 🎉 But it's not all furry lambs and tiny outfits and shades of pink and blue, is it? Your back hurts, you can't sleep, you've gained 20 lbs in just a few months, and you have to stay away from funny friends – because just one laugh can cause you to wet your pants. 😱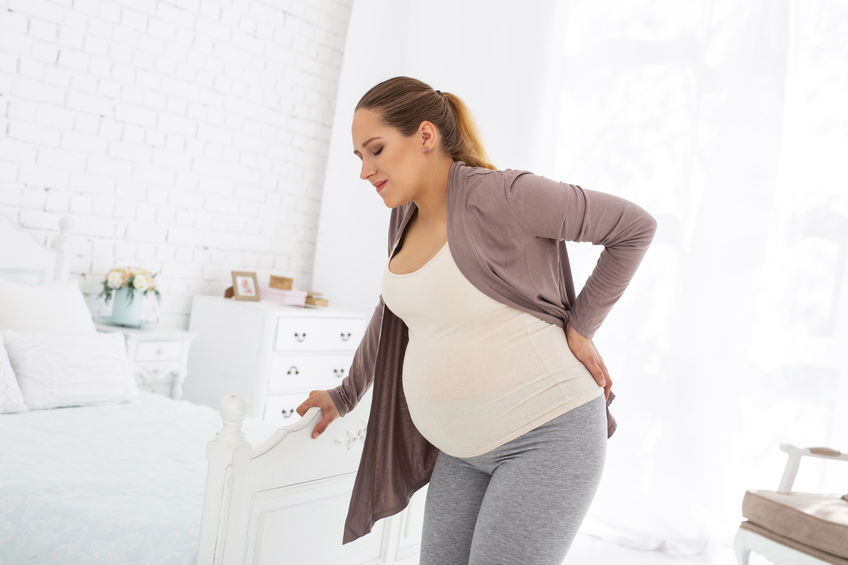 We understand. And, we can help. Physical therapy can help you cope with your new center of gravity – alleviating lower back pain, carpal tunnel syndrome, pelvic and hip pain, as well as headaches. And, therapy will help you get in better shape for a much less stressful birth!
Don't let your new body get in the way of your enjoyment of this special time in your life! We can help. Click here to download our brochure, Physical Therapy During Pregnancy and the Post-Partum Period and schedule your appointment soon! 
New Clinic Now Open in Bonita!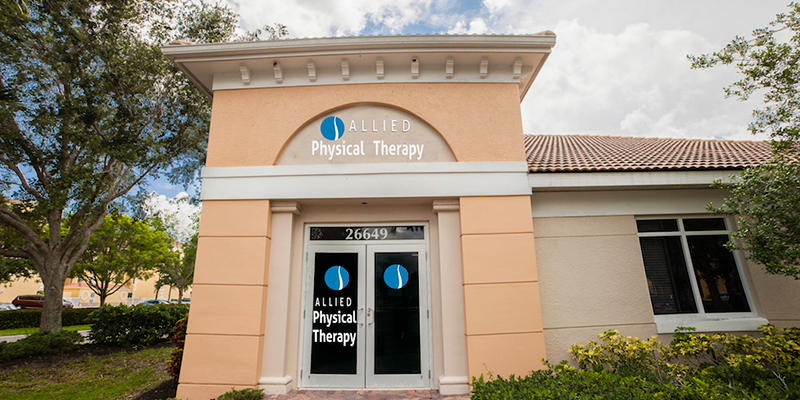 We cannot wait to show you our new clinic located at 26651 Dublin Woods Circle in Bonita Springs! Our brand-new facility just opened this past summer and is headed up by Dr. Emily Erickson. Click here to download our announcement flyer. Or call the Bonita Clinic at ‭(239) 676-5995‬.
At Allied Physical Therapy, we cherish our relationships with our patients and want to do all we can to help you live a happier, more active life – getting you back to doing what you love! So we are sharing our tips and tricks to keep all your moving parts in good working order… And, if there is anything you would like to see addressed in our next newsletter – or if you have any questions about anything you've read – email us confidentially at info@alliedpt.com.
Questions? 
We have answers! Get in touch with us at Allied and we'll do what we can to answer your questions. Or, Call Now to Schedule a Free Discovery Session: 239-242-0070.