Our Approach To Getting You Back To What You Love
We know that the true reason why patients visit us isn't just to relieve pain, it's to get back to what they love doing. Whether that be running, playing sports, gardening, or playing with your grandchildren, our mission is to get you back to what you love doing.
Getting Back to What you Love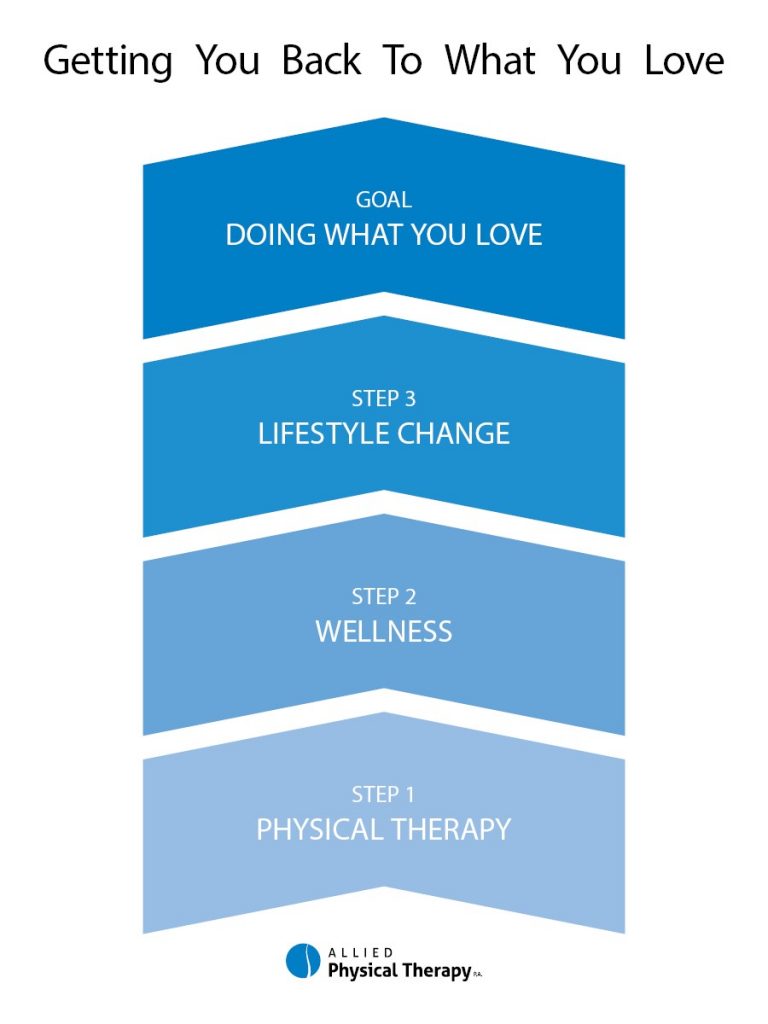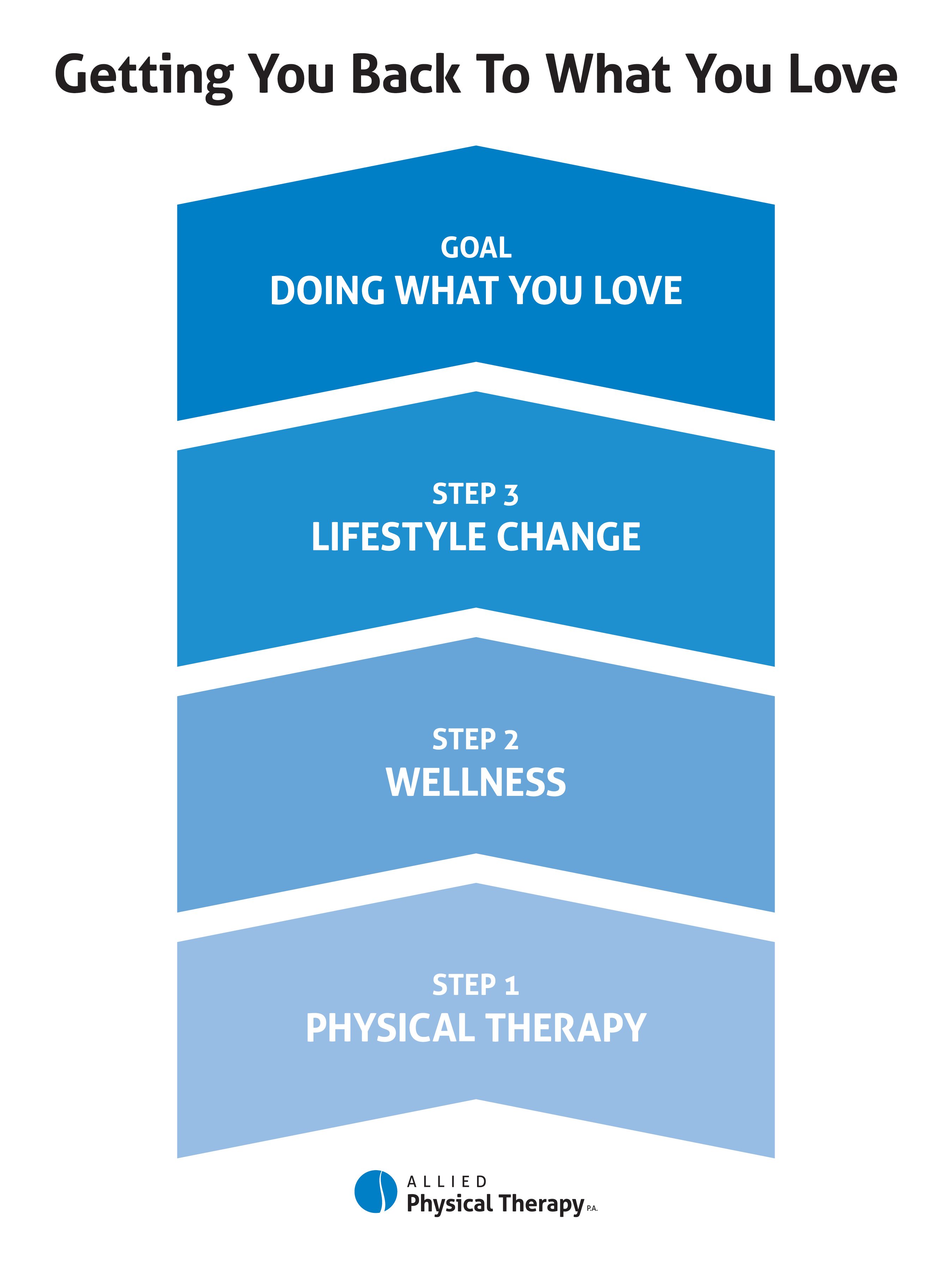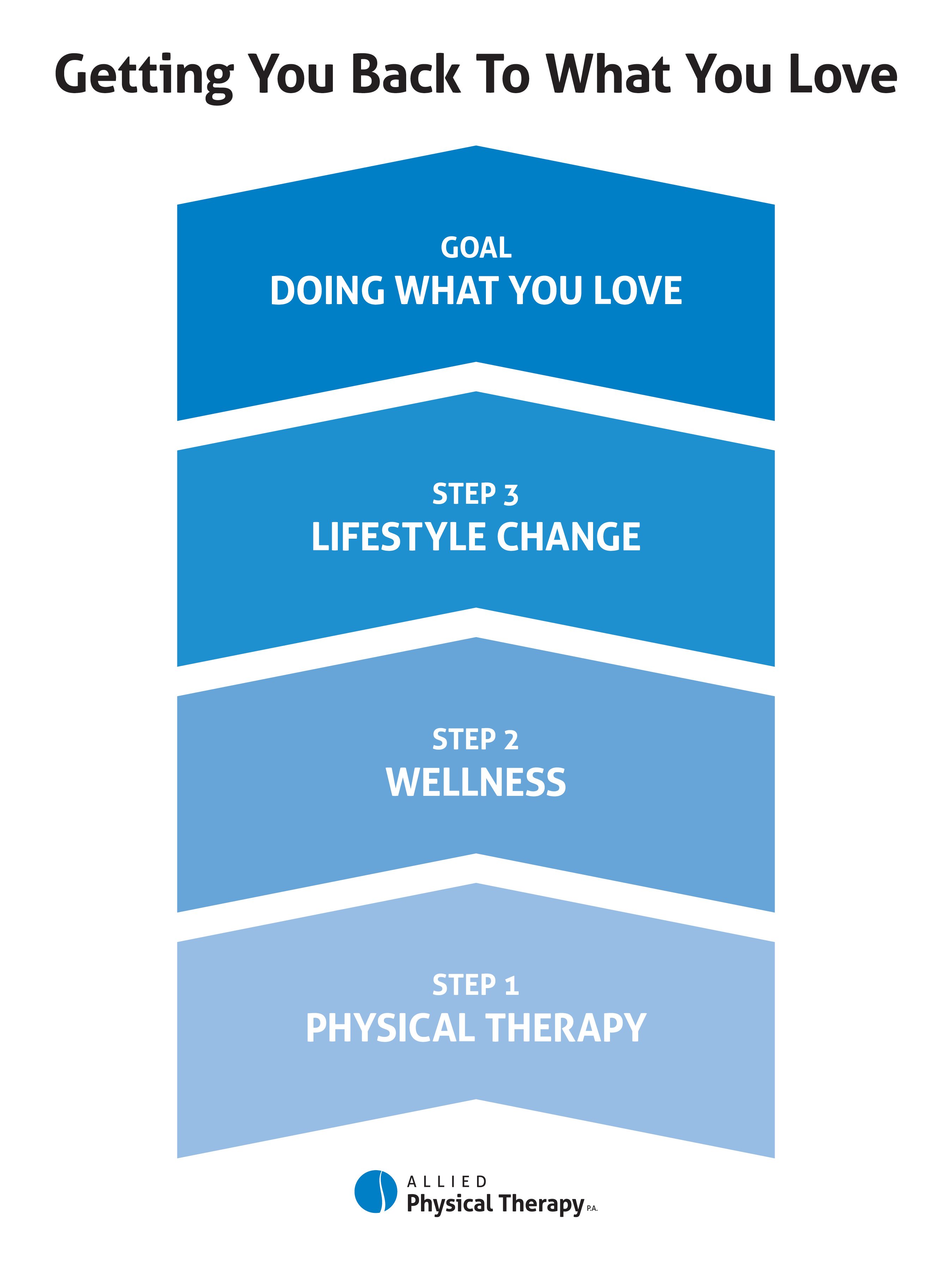 The goal is reached when you are able to do what you love doing again without your symptoms holding you back.
Life Style Change
The third step involves making a life style change by adopting new habits, such as improved diet and exercise, to reduce problems from occurring in the future.
Wellness
A patient reaches the second step when they are able to apply the education, tools, and knowledge they have learned and no longer need the experience of a physical therapist to manage their condition.
Physical Therapy
The first step includes expert help from a licensed physical therapist that develops and implements a plan of treatment to address and resolve your symptoms and conditions.