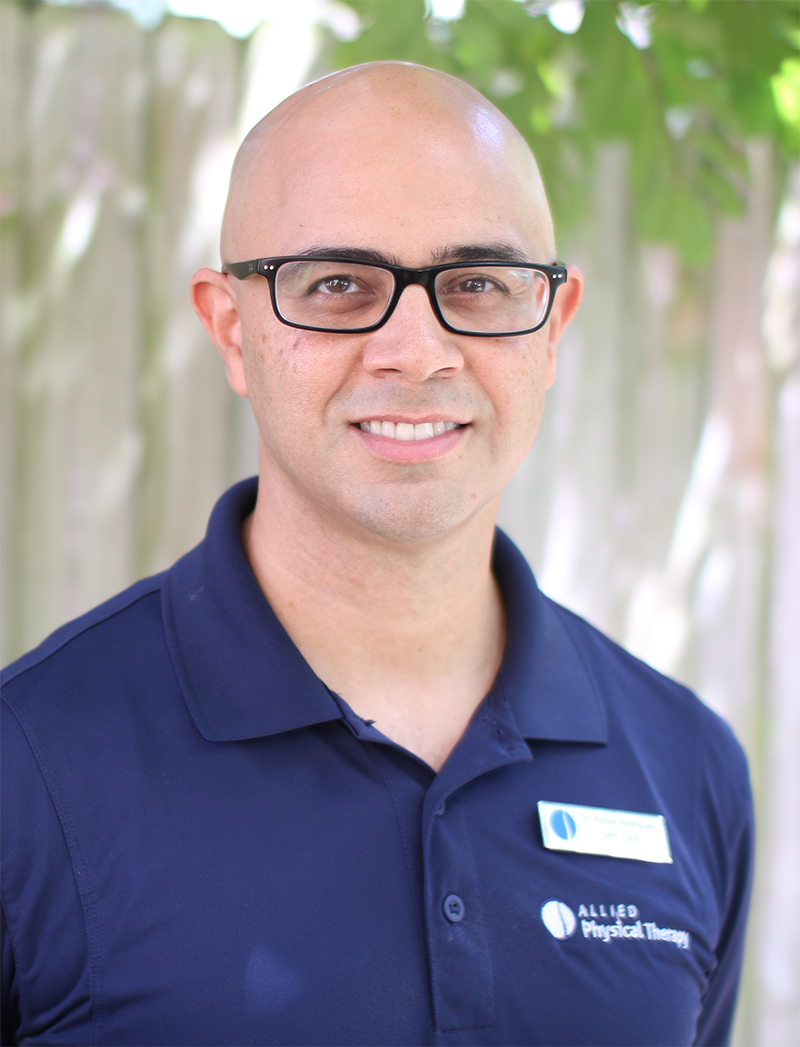 Rafael Rodriguez, PT, DPT, MS, CES
Doctor of Physical Therapy
Rafael is originally from Brooklyn, NY and spent more than 20 years as a personal trainer before deciding to further his education as a physical therapist. He received his doctorate in physical therapy from Nova Southeastern University. In addition, he holds a Bachelors Degree in Exercise Science from Brooklyn College and a Masters Degree in Exercise Science & Health Promotion from California University of Pennsylvania.
Dr. Rodriguez says the best part of his job is listening to people's stories so that he is in the best position possible to help them realize the wellness goals that they have set for themselves. "I want my guests to know that I am interested in them," said Dr. Rodriguez.
When he is not fulfilling his mission of helping his guests reach their ultimate goals, Dr. Rodriguez enjoys spending time being a father to his four amazing little girls and husband to his equally amazing wife. He also practices what he preaches – spending time five or six days each week at the gym before starting his day. He is also a sports fan – with a particular affinity for baseball. And when he finds the time, he also enjoys anything Star Wars-related!