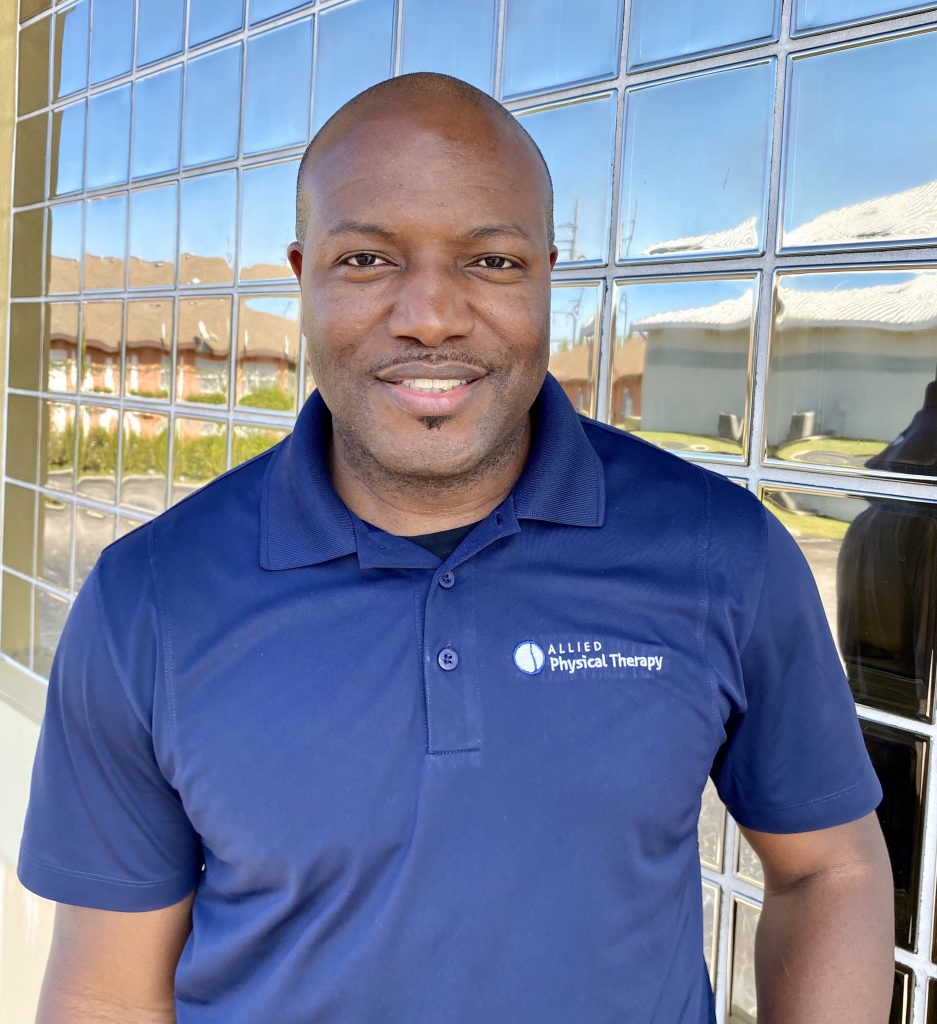 Doctor of Physical Therapy

Dr. Calvin Smith joined the Allied Physical Therapy staff a year ago and holds a doctorate in physical therapy from Nova Southeastern University in  Tampa, Florida. He also received a 
Bachelors of Finance degree from Florida Gulf Coast University in Fort Myers, Florida.
Originally from Blytheville, Arkansas, Dr. Smith says he enjoys working at Allied Physical Therapy because it allows him to display his Christian faith openly and has allowed him the opportunities to continue to grow and develop. "Working at Allied Physical therapy is a joy because I love the atmosphere," said Dr. Smith. "The staff, and most of all, the guests who we serve."
Dr. Smith will go above and beyond to take care of his guests' needs and well-being. He always acts respectfully toward each person, regardless of age, gender, race, nationality, religion, ethnicity, social or economic status, sexual orientation, health condition, or disability. He always ensures that the needs of his guests are put before his needs, which he says is very important to him.
When he is not working, Dr. Smith enjoys spending time with his family. "We love to spend lots of time together and travel to any destination that is interesting, safe and fun," he said.  "We love exercising, and most of all love helping those who are in need."