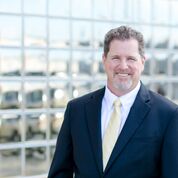 [feature_box style="13″ title="Paul%20C%20Ryan%20Physical%20Therapy%20Assistant" alignment="center"]
Just finishing up his first year as a full-fledged Physical Therapy Assistant, Paul Ryan holds an Associate's Degree in Physical Therapy from Hodges University and a Bachelor's in Business Management from the University of Massachusetts. Paul said he is putting off any plans about specialization for the time being. There are so many patients he would like to help – he finds it difficult to narrow down a particular choice.
As part of a growing family, Paul particularly enjoys special family memories – such as a family outing to see the Red Sox play on St. Patrick's Day.
Paul enjoys the sense of community that he finds through his church, and when he's not working or spending time with his family, he loves to run.
"This work environment is awesome," says Paul. "Aside from the ability to work and help people; the atmosphere and Christian heart and the training – which is not just about being a better therapist, but being a better person."
[/feature_box]