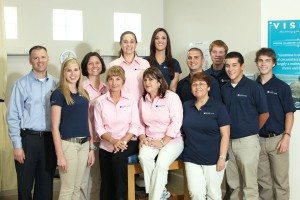 Are You Interested In Working At Allied Physical Therapy?
Allied Physical Therapy is more than just a clinic to practice therapy and rehabilitation services. It is an organization in which we strive to develop the highest standards of excellence, character, leadership development, opportunity, and community service. We offer clinical career paths for Physical Therapists and Physical Therapist Assistants that share our same ambition to get our patients back to what they love to do. Combined with our clinical staff is our business staff. We take great pride in our business staff and their commitment to excellent customer service, effective submission of insurance claims, and ease of scheduling all resulting in improved outcomes for our patients. If you would like to become a part of either our clinical or our business staff, you can
contact us
to inquire about job openings.